---
FOR PATREON SUBSCRIBERS ONLY
All Others Will Be Towed!
---
Here you will find all of the bonus episodes that you and ONLY you have access to, my dear Patreon subscribers. You have decided to contribute your hard-earned money to support the show on a monthly basis, and for that, I am beyond grateful. In return, I will be giving you as much bonus material as I possibly can. These are for patrons who donate $5 and above per month.

I will always post a link on the Patreon site and you should be notified via whatever email you have set up over at Patreon. If this doesn't work, shoot me an email via the contact link on this site and I'll make sure to email you when new BONUS episodes are released. I ask that you do not share these episodes, because they were made for you and for you alone.

Thank you so much for your constant support, and I hope you enjoy your rewards just as much as I enjoyed making them. Keep your feet on the ground but NEVER stop searching somewhere in the skies.
---
---
Bonus Episodes

​Ep 13 - Remembering Art Bell
---
EP 12 - Frankenstein and Flying Saucers
Ryan reads his essay from

UFOs: Reframing the Debate

in it's entirety. Are UFOs a monster we create, destroy, and re-animate in a constant feedback loop? These questions and many more are asked in

Frankenstein and Flying Saucers

.
---
EP 11 - Strange Travels with Michael Huntington
---
​EP 10 - Crossover with the NAXP Podcast: "Ghouli"
---
Ep 09 - BONUS CONTENT from EP 42 with Peter Robbins
---
EP 08 - The Nimitz UFO Incident
---
EP 07 - Onizuka's Aliens
---
Ep 06 - The Strange disappearance of Gerry Irwin
---
EP 05 - BEKs, Screaming Boy at the Fence, and a Cautionary Letter
---
Ep 04 - The Flatwoods Monster & The Hopkinsville Goblins
---
Ep 03 - The Shag Harbour UFO Incident
---
Ep 02 - Iranian UFO Chaser
---
ep 01 - The Carlos Santos UFO Incident
Powered by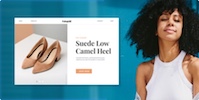 Create your own unique website with customizable templates.