Ryan Returns to Alien Con in Baltimore!
Somewhere in the Skies Joins KGRA
Ryan to speak at Esotericon
Ryan Featured on Hound Tall Discussion Series With Moshe Kasher
SOMEWHERE IN THE SKIES podcast Joins The eOne Podcast Network
Ryan to Speak in Nova Scotia
UFOs: Reframing the Debate Is Now Available!
Ryan Speaks in Rochester, New York
One More Episode of Mysteries At The Museum
Punk Rock And UFOs Reviews Somewhere In The Skies
Ryan Featured on another episode of Mysteries at the Museum
Secret Transmissions Interview
Unknown Midwest Reviews Somewhere in the Skies
Ryan's Presentation at the IUFOC is Now Available!
Ryan Is Now writing For Omni
Ryan Featured on Mysteries at the Museum
UFOMOdPod is back!
Ryan Talks UFOs on Euphomet
Ryan Interviews Producers of Travis Walton Documentary
Ryan Interviews Aaron Mahnke of Lore Podcast
In a Forest nominated for Eearie Horror Film Festival
Rendlesham Play Premiers in Chicago
Ryan Joins Into the Fray Podcast
Ryan Featured in The New York Post
Ryan's Article Featured on The UFO Chronicles
Ryan Featured on Fox News
Ryan's Rendlesham plaY receives production in nyc
ryan and peter robbins talk with exopolitics denmark
Powered by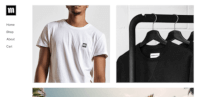 Create your own unique website with customizable templates.