THe Book Is Now Available!

Ordinary people are seeing extraordinary things in our skies. And while reports of UFOs and their possible occupants are littered with dates, times, and descriptions, they rarely focus on those who've actually experienced them. How have these dramatic and often traumatic events affected those involved? Could both the positive and negative implications, whether subtle or revelatory, further our knowledge of what exactly these phenomena represent?

Through extremely detailed testimony from highly credible witnesses and insight from those in the psychological, academic, and scientific fields,

Somewhere in the Skies: A Human Approach to an Alien Phenomenon

, is a personal journey that also weaves together a story of stories, furiously pumping new blood into the heart of these mysteries, one inextricable experience at a time.

To order in paperback or eBook, CLICK HERE
---
---
Book Selfie Campaign!
Do you have a print or E-Book copy of Somewhere in the Skies?
​Send a book selfie to: Sprague51@hotmail.com!
---
Reviews
"Sprague has a way of telling stories – with a style to his narratives that might remind readers of the cool, suave confidence of cigarette-smoking Rod Serling of Twilight Zone and Night Gallery fame. Somewhere in the Skies is a well-written, well thought-out, good read by a competent writer at the top of his game." - Joseph Flammer, MUFON (Mutual UFO Network)​CLICK HERE FOR FULL REVIEW
"Sprague's ability to tell a story is addicting, and it brings us full circle to where many of us began when it comes to being interested in the UFO question; some whiskey and a conversation... Sprague's work points us down a very familiar path; the fundamental aspects of the UFO question do not occur somewhere in the sky, but rather within humanity itself." - MJ Banias, TERRA OBSCURA
CLICK HERE FOR FULL REVIEW
​"Sprague has tapped into something ethereal, something otherworldly inside us all. Maybe all it takes to understand an alien phenomenon is indeed a human approach. Maybe all it takes to understand this external experience is internal reflection. If this is where UFO research and journalism is heading, the field is in good hands. And good hearts as well." - Ryan Peverly, OCCULTURE
CLICK HERE
FOR FULL REVIEW
-
​"Somewhere in the Skies is one of the rare books that has something different to offer those of us who study the topic.
He asks the right questions at the right time, probing just beyond to try to understand the human factor
involved in the encounters he covers, and this is what makes his book stand out." - David Weatherly, TWO CROWS PARANORMALCLICK HERE FOR FULL REVIEW
​"Sprague's optimism seems to spawn from a hope that, whatever the hell may be behind the UFO phenomenon, and the reasons behind its bizarre way to operate, it will nevertheless help us move forward in our collective and individual evolution."
- Red Pill Junkie, THE DAILY GRAIL
CLICK HERE
FOR FULL REVIEW
---
Quotes
​
"Sprague has looked at UFO reports from the human angle, explaining the impact these events have had on witnesses. This is an often overlooked dimension of the phenomenon and I thank him for addressing it."
- Leslie Kean, Author of the New York Times bestseller, UFOs: Generals, Pilots, and Government Officials Go on the Record

---
"Finally, a book not just about the reality of UFOs, but the reality of UFO events altering witnesses' lives. Sprague brilliantly uncovers the pervasive side-effects of these life-altering experiences that have long been neglected."
- Ben Hansen, Lead investigator and host of SyFy's Fact or Faked: Paranormal Files

---
"Even confirmed skeptics can be taken in by accounts of unexplained phenomena, such as those that Sprague has brought forward here. His own journey through the unknown offers a rational and cogent approach to an often controversial subject."
- Amy Shira Teitel, Author of Breaking the Chains of Gravity: The Story of Spaceflight before NASA

---
"Rather than convince the reader of the existence of the phenomena, Sprague wisely opts for a journalistic approach with vibrant storytelling from eyewitnesses and experts. At times exhilarating, bizarre, or frightening, he crafts a contemporary narrative of UFO stories that is simultaneously compelling, refreshing, and incredibly down to earth."
-Aaron Sagers, Journalist, TV host and founder of ParanormalPopCulture.com

---
---
| | |
| --- | --- |
| | "UFOs are not just a scientific or political phenomenon, but a personal one. People around the world are seeing and experiencing incredible things that they struggle to understand, much less explain. Sprague tells their fascinating stories in a clear and engaging style, providing important insights and making a unique contribution to the study of UFOs in our world."- Richard Dolan, Historian & author |
Powered by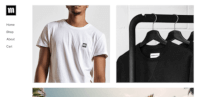 Create your own unique website with customizable templates.